Frederic Rzewski: An Appreciation
RESCHEDULED to April 16th! Pianists Ursula Oppens and Lisa Moore join Piano Spheres core artists in a celebration of pianist/composer Frederic Rzewski and his music at 8PM in Zipper Hall, preceded by an all-star marathon concert/celebration in the Colburn Courtyard beginning at 4PM.
Vicki Ray – Frozen Improvisations
Tues March 1, at Zipper Hall, Vicki contemplates vastly different realizations of Stravinsky's paradoxical statement "All composition is frozen improvisation"
Upcoming Concerts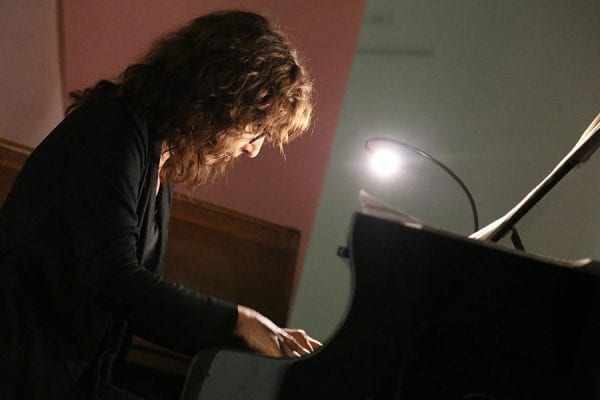 Keep Up to Date
Subscribe to our mailing list for the latest news and events.
Piano Spheres 2021-22 Performing Artists
Here are the artists for our 2021-22 concert season at Zipper Hall in DTLA